Well I did it. After a year (I think) on Facebook and careful consideration I have canceled my Facebook account. The cyber list continues to grow of social/networking sites I have tried and bailed on; My Space........later, Twitter...........see ya, Tumblr............ barely knew ya, Facebook..............get the fuck outta here. I admit it, I was duped, called by the siren's song of the promise of networking with people I know and connecting with those I have not seen in years. You know what I got? An over sized pile of I don't give a crap about this website, dumbass quizzes, or the people I thought I might care about or be interested in but really am not (apologies to all I actually am interested in and care about who are still on Facebook). You know what my idea of being social and networking is; having you over for dinner and drinks. Now that's the kind of hands on experience we can all sink our teeth into and appreciate. Are you with me?
Let me recap.
Things I don't need........
~ To play Farmville.
~ To play Mafia Wars.
~ To take a quiz to see which Starbucks beverage I am.
~ To post 20 things you might not know about me.
Pop quiz idiot, if you don't know me do something about it; phone call, email, text, round of golf.........anything!
~ To see the dude I used to party balls out with is now a devoted Christian and "spreading the good word".
~ To receive an iHeart. WTF is that?!?!?!?
~ To play School of Wizardry.
Really......really.....are you freaking retarded!
~ Your High School class photo; we all looked like crap, burn it.
~ To take a quiz to see which Loverboy song I am.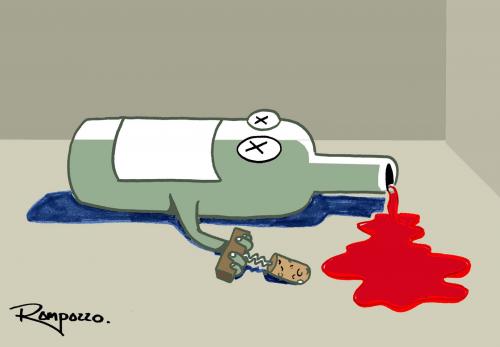 Things I don't need to know.......................
~ Your morning muffin was "delish".
If I had a razor blade I would end it all now.
~ Gosh darn it I don't like Mondays.
Who does jackass!
~ I got up and exercised today. Yay for me!!!!!!
Keep exercising and don't ever post this b.s. again. Thank you.
~ It's Wednesday "Humpday", boy I wish the weekend was here.
Hey ass munch, I can read a calendar and my watch. I know what day it is. I don't need your mind numbing commentary to remind me.
~ Every stinking detail of your meaningless life.
Unplug. Stop posting. Get a job. Do someting different. Anything.....please, I'm begging.
It all makes me long for the day when I got excited getting a phone call.