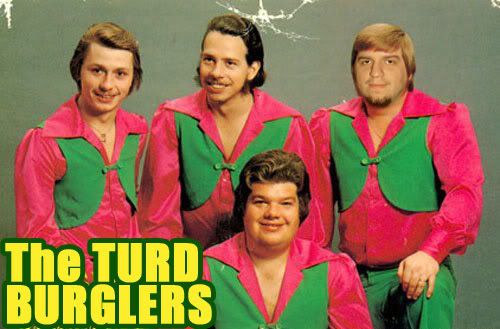 Bitter, flailing defeat was handed to the Dallas Cowboys by the Tennessee Titans on Sunday (34-27). I know I'm going to sound like a broken record during this post but when you do the same things over and over to contribute to defeat, the spotlight must remain on those deficiencies. The Cowboys massively out-gained and generally outplayed the Titans yet were on the wrong end of the score. This can be directly attributed to the Cowboys deficiencies in the areas highlighted in previous posts (coaching, turnovers, penalties, offensive line). So without wasting too much more time let's take a look at this past week's kick to the crotch.
Turnovers
- In three defeats this year the Cowboys a -7 in turnovers. In their one victory they were +3. There is a direct and measurable correlation between winning the turnover battle and winning the game. Take care of the football on offense, cause turnovers on defense and you will be a long way down the road to victory. Against the Titans Tony Romo had a three interception game that very easily could have ballooned to a five or six interception game had a couple of things broken Tennessee's way. I don't have the stats to prove it but by the "eyeball test" it seems to me that Romo's decision making has regressed. It appears that save some good luck going his way Romo would be sitting on a even more massive interception total four games into the season (he currently has 5). As for the defense......this unit does not know how to separate player from pigskin. The defense has one (that's not a misprint) interception so far this year. At this pace the team will have an epic four interception season.
Penalties
- Sunday's display was just sickening; twelve penalties for 133 yards. This doesn't include the two penalties that were declined or offset. Sunday and for the past several years penalties have been this team's Achilles heal. The list is long and diverse; penalties to kill drives, penalties to extend the opponent's drives, penalties to negate touchdowns, stupid penalties, clock management penalties, penalties just because. All of these and more were on display Sunday. I could break them down for you but it may just frustrate me to the point of tossing my keyboard or laptop (or both!).
Offensive Line
- Mull this in your football brain; Leonard Davis was pulled and Montrae Holland was inserted in his place. Sunday's early game line play was totally pathetic. Romo was getting sacked on repeated occasions and generally was running for his life. I would like to say the line play improved later in the game but I'm not going to credit better pass protection that was offset by mind numbing, momentum killing penalties.
Coaching/Leadership
- Just horrific! Coming of the bye week the team was unprepared and not focused. Once again this can be chalked up to the coaching and leadership void that is Wade Phillips. There is absolutely no excuse for being this ill-prepared with two weeks to game plan for an opponent. And it's not just the game plan; this team just looks like it doesn't want it badly enough and for a fan this is very disheartening.
This team has just been painful to watch. On the one hand, the team appears to have enough talent to compete and win. They just continue to get derailed by their stupidity and bad play. On the other hand look at the record; 1-3 means you quite possibly are not that good. More fun is looming on the horizon as a trip Minnesota arrives Sunday.